Audiologist, Hearing and Ear Health Team, Starship
Audiologist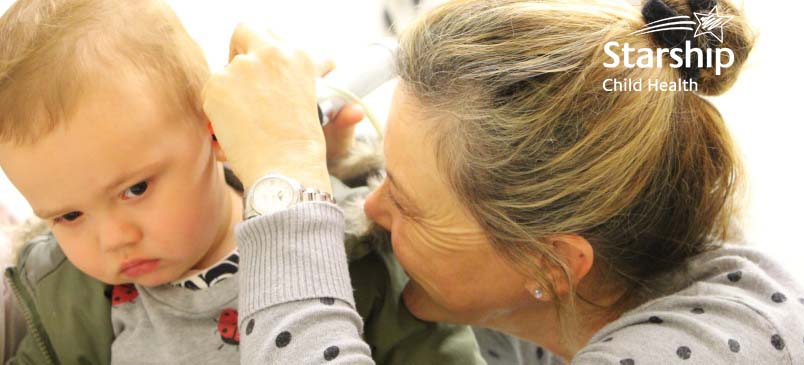 The Hearing & Ear Health department at Starship are seeking an experienced and passionate Audiologist to join the team in a fixed-term position for six months.
Full-time paediatric Audiologist (1 FTE).
Fixed-term position for 10 months, commencing Mid-March 2021.
New Zealand's largest Audiology Service in the public sector.
Starship Community provides multidisciplinary care and cultural support to children, young people and their whānau living within the Auckland DHB area. Our nursing, allied health and technical staff deliver health care services to children, young people, and their whānau in their home, school and community settings. A part of this service is the Hearing & Ear Health team consisting of our talented Audiologists; Newborn Hearing Screeners, Ear Nurses and Vision and Hearing Testers.
As our service continues to grow, we are now looking for a qualified Audiologist to provide diagnostic and rehabilitative audiological services to a variety of patients with complex cases. This is a fixed-term full-time position for 10 months, commencing Mid-March 2021 working across our audiology clinics in the Auckland community.
As an Audiologist you will undertake teaching and research tasks appropriate to the Audiology service; local community and hospital. You will work across all clinics/ sites to create and maintain working relationships with stakeholders within the service and wider ORL team.
As a service we offer:
A comprehensive and well-structured orientation programme and a supportive and safe learning work environment.
Considerable on-going opportunities to extend your current skills in a wide range of specialities including diagnostics, hearing aids and electrophysiological testing.
Being the largest public sector Audiology service in the country, the exposure and direct experience we can provide is second to none.
Opportunities to participate in clinical student teaching, in-service/ professional development and peer review.
As an employee of the Auckland DHB, there are a variety of work perk discounts and benefits to look forward to. We provide a range of training and development opportunities to support career growth and ensure you are constantly learning. Visit Our Benefits to learn more.
We welcome applications from those with:
A professional qualification - Masters of Audiology.
Prior experience and knowledge in audio logical techniques.
Strong computer skills & an effective communication approach.
A current, full & clean NZ driver's license.
To view a full PD please click here.
We hope you will explore this opportunity further by either applying below or you can contact our recruitment consultant Aaron Chamberlain on AaronChamb@adhb.govt.nz to learn more. Job reference: ADHB7850
Applications close: Monday 7 December 2020
If you are ready to apply today, please follow the links to submit your CV and cover letter via our ADHB careers website.