Theatre Nurses -Greenlane Surgical Unit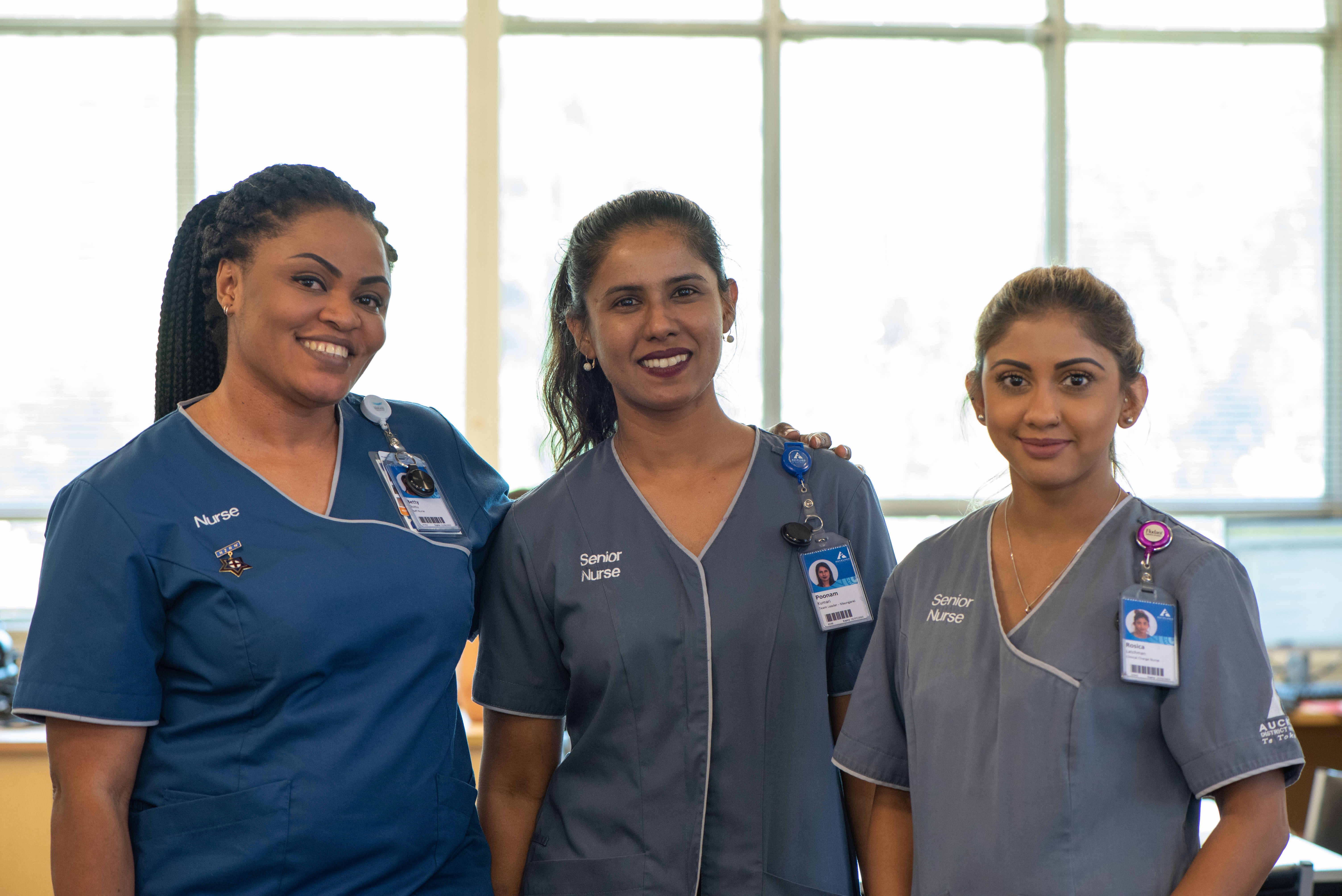 Te whiwhinga mahi | The Opportunity
In this role you will operate in modern surroundings with a supportive team committed to delivering excellence in quality of care to our patients. Greenlane Surgical Unit based in Epsom, offers elective surgical services for day and overnight stay for a variety of specialities for both Adults and Paediatrics, including: Paediatric & adult Ophthalmology, Dental, ORL, General Surgery, paediatric Orthopaedics and adult Gynaecology and Urology. We have an overnight inpatient facility provided onsite. GSU is the referral centre for New Zealand and Pacific for many proceedures making the cases unique from simple to very complex.
For all aspects of this role please see the position description.

Nga Pūkenga Motuhake | Important Skills
You will already have at least 1 year of recent perioperative theatre experience (preferably within ophthalmology)within a large tertiary hospital and are ready to further develop your practice within the Perioperative environment. Working with a multi-disciplinary perioperative team, you will need a positive attitude, an innovative and adaptable approach to practice, excellent communication skills and a real commitment to providing excellent care within the Preoperative environment.

You will be part of a high performing, tight knit and supportive team who all have a common passion, care and enthusiasm for delivering a high quality experience and outcome for our patients and stakeholders.

Ko wai mātou | Our Organisation
We are Te Whatu Ora Te Toka Tumai Auckland. We provide health and disability services to more than half a million people living in central Auckland, regional services for Northland and greater Auckland, and specialist national services for the whole of New Zealand. Our main sites are Auckland City Hospital, Greenlane Clinical Centre and Starship Children's Hospital, located in central Auckland.
We are part of Te Whatu Ora – Health New Zealand, the overarching organisation for New Zealand's national health service. Te Whatu Ora leads the day-to-day running of the health system, with functions delivered at local, district, regional and national levels.
We are committed to upholding Te Tiriti o Waitangi and providing culturally safe care. We value role modelling manaakitanga as demonstrated by Ngāti Whātua in the gifting of their whenua on which our hospitals stand. We aspire to having a workforce reflective of the communities we serve and achieving equitable outcomes for all.
He aha ngā painga o tēnei mahi mōu | Why you will enjoy working here
We recognise there is more to life than mahi | work, and we encourage and provide access to all our staff several services and benefits to support themselves whilst they are employed within Te Toka Tumai Auckland.
For more information on what we offer, please click here.
Me pēhea te tuku tono | How to apply
Apply now at www.careers.adhb.govt.nz quoting job title and reference number AUC12128
Please attach a Cover Letter and your latest CV.
If you have any queries about this opportunity or accessibility or technical issues with the online process, please contact Aqeela Razvi, Recruitment Consultant at aqeelar@adhb.govt.nz to discuss how we can best support your application.
For the biggest health sector job board in New Zealand visit www.kiwihealthjobs.com
Job details
Reference
AUC12128
Posted on
14/03/2023
Closes on
31/03/2023
Location
Auckland Region
Expertise
Operating Rooms/Theatres/Recovery
This position is a Core Children's worker under the Children's Act & requires full safety checks completed before any new employee starts
This position requires any worker to be vaccinated for vaccine preventable diseases including Covid-19
Pre-Employment Health Screening Read more
Related Jobs